Sep 13, 2019 Version 3.2 release
User interface scaling, Jabra headset integration, obtain customer information from 3-rd party CRM\Helpdesk, upload call recordings to HTTP web-server.
Aug 30, 2019 Softphone.Pro Team beta testing program
We'd be happy if you try our new Softphone.Pro Team beta and provide your feedback. Softphone.Pro Team is free for Softphone.Pro 3 paid customers until December 2019.
Jun 1, 2019 Version 3.1 release
Up to 6 simultaneous phone calls, conference call, up to 32 SIP accounts, Zendesk and Hubspot CRM integrations.
SIP SOFTPHONE FOR PROFESSIONALS
We've developed Softphone.Pro to fit everyday needs of call center agents, sales managers and phone receptionists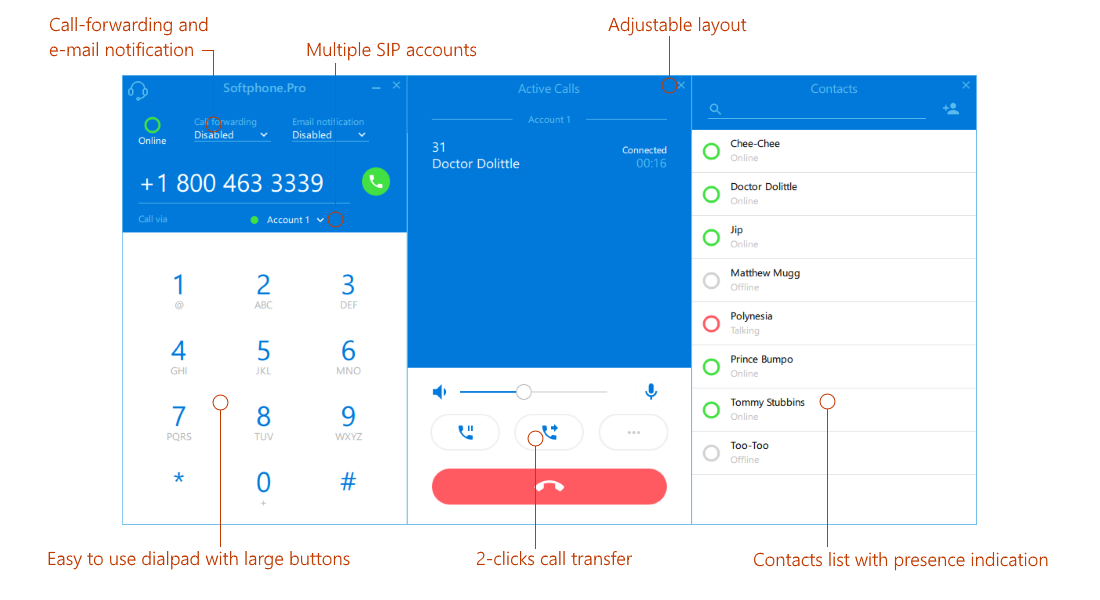 ONLINE DASHBOARD, REPORTING AND CALL RECORDING
Analyze team performance with 14 reports, charts and detailed call log with click-to-play feature
Attention! All the features listed in this section are available upon Team Add-On subscription.
Easy to read real-time dashboard helps to analyze agents performance.
Spot trends fast with online reports and charts. Optimize agents performance and improve call center operations by giving managers the information they need to make smart business decisions.
Use Call Recording for call center compliance and agent training.
MICROSOFT OFFICE EXCEL OUTBOUND CALLING
Increase outbound call performance with easy to use click-to-call feature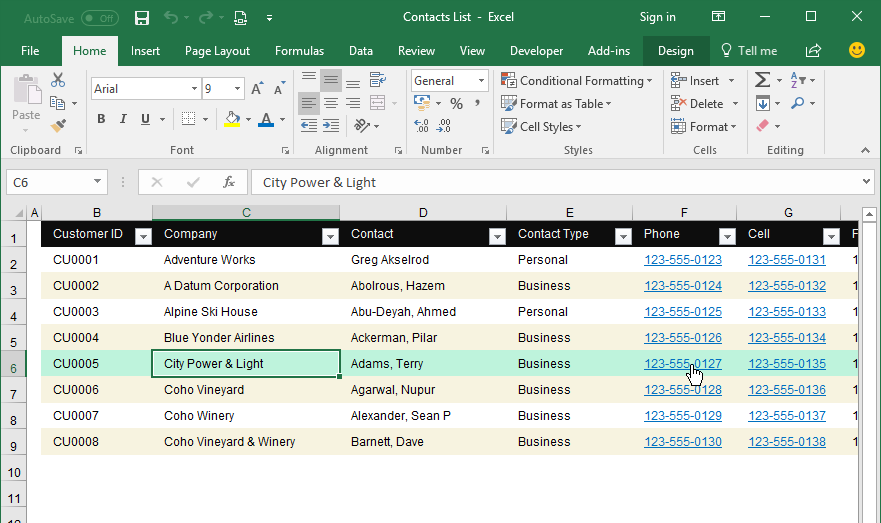 Install Softphone.Pro - Microsoft Office Excel Add-in and increase your outbound call performance.
You have 2 click-to-call options in Microsoft Office Excel:
1. Select cell containing phone number and click Call button to call. 2. Transform phone numbers in a specific column into clickable links. Click that link to call.
You can install Softphone.Pro - Microsoft Office Excel Add-in on Microsoft Office Excel 2007, 2010, 2013, 2016.
Find more information on Integrations page
CLICK-TO-CALL AND SCREEN POP-UP INTEGRATION WITH 3-RD PARTY CRM OR HELPDESK SOFTWARE IN 5 MINUTES
IT specialist can instantly set up screen pop-up and click-to-call features in database, CRM or any other enterprise software.
Softphone.Pro provides wide range of integration options, so you can easily set up screen pop-up and click-to-call functionality in any software with no development effort.
IT specialist can implement click-to-call, click-to-transfer and click-to-hangup features with any 3-rd party Web or Windows software. Click-to-call feature saves 10 seconds on every outbound call!
Find more information on Integrations page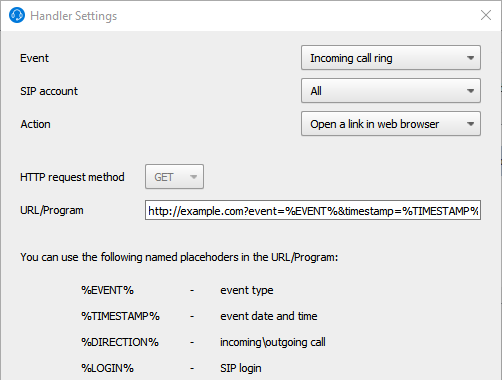 REMOTE LOGIN AND PROVISIONING
Manange Softphone.Pro settings by remote and hide SIP settings for end users
The login window appears on application startup when auto-provisioning mode is enabled. User must enter her login and password to start Softphone.Pro. Softphone.Pro sumbits authentication data on provisioning-server. If authentication is successfull, then provisioning-server sends SoftphonePro.ini configuration file back to Softphone.Pro. Softphone.Pro loads and applies configuration settings.
IT specialist can hide certain configuration settings for better security: SIP settings, 3-rd party CRM or Helpdesk integration settings. The Restrictions section received from provisioning-server should be used for that purpose.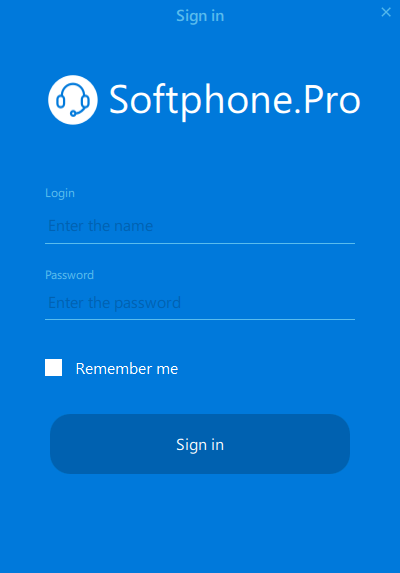 35 MORE FEATURES
Save time and make call center agents more productive
FREQUENTLY ASKED QUESTIONS