VoIP Softphone for Business
Compatible with any VoIP provider, cloud PBX, Asterisk, FreePBX
Best for call center agents, sales pros and support teams
Instant click-to-call and screen pop-up integration with any 3-rd party CRM and Helpdesk software
Online reporting, call and screen recording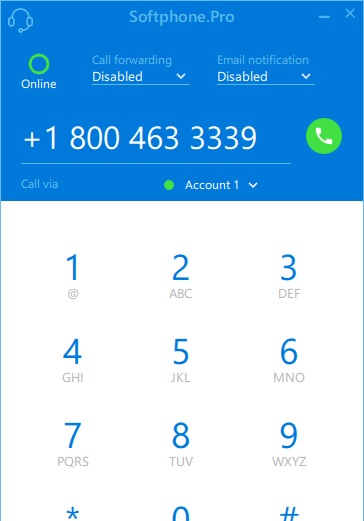 Aug 06, 2021 Softphone.Pro 4.5
New Transfer now and Call first call transfer options available on Transfer popup, pass SIP account ID and external call ID for outbound call on callto link, Google Sheets click to call integration with new Softphone.Pro Google Chrome Extension.
Jun 23, 2021 Softphone.Pro 4.4
New CALLID parameter added for event handlers. CALLID is the same for all events related to a single specific call. New APPLOGIN and LOGIN parameters added for "Status change" event handler.
May 14, 2021 Softphone.Pro 4.3
Automatic SIP un-registration when status is ACW (or any other red status, such as Outbound Calling, etc.) or Away. This new feature helps to decrease wait time dramatically as cloud PBX doesn't even try to call unavailable Agents. Improved NAT traversal algorithm to fix one-way audio and no audio issues.
Save Time and Answer Calls Faster
Call center agents use their softphones hundreds of times a day. That's why we tried to create a friendly interface with larger buttons. Perform any action in just 2 clicks.
Read more →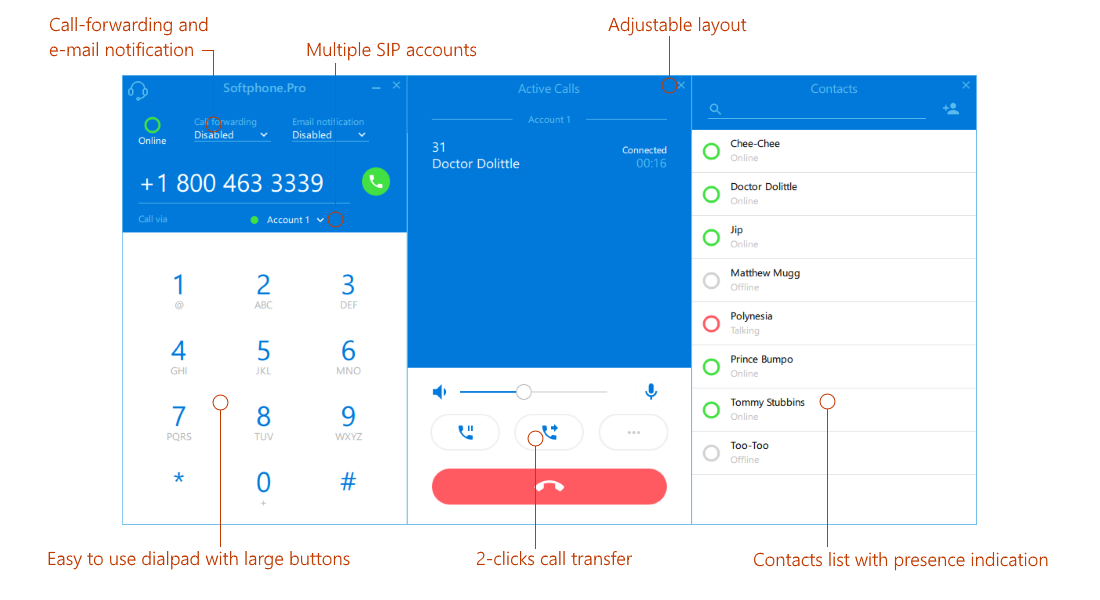 Gauge Performance Metrics Easily and in Real-Time
Analyze staff performance with 15 online reports, charts and a detailed call log with click-to-play feature. Improve performance and streamline call center operations by giving managers the information they need to make smart business decisions.
See your analytics on a live dashboard. Check screen captures and live webcam monitoring, to get a full picture of agent's activity in the moment. For more in-depth analysis, export your Call Log data to Microsoft Excel in just a few clicks.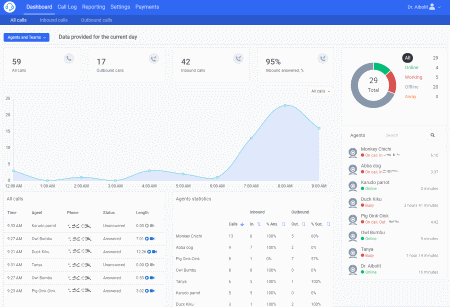 Set Up Fast with Our Remote Configuration and Security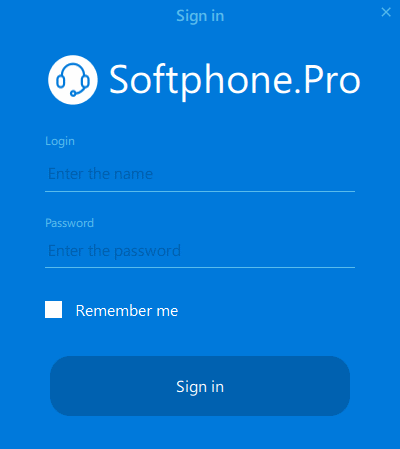 Your team will install a pre-configured program, so IT specialists don't need to setup and establish a remote connection to their computer. Plus, users can't view or update softphone settings by themselves. That helps to secure SIP server and avoid inaccurate settings updates.
Instantly Integrate with Any Application
Softphone.Pro provides wide range of integration options, so you can easily set up screen pop-up and click-to-call functionality in any software with minimal effort. IT specialists can implement click-to-call, click-to-transfer and click-to-hangup features with any 3-rd party Web, Windows, or Mac software.
Trusted by over 3,000 customers from 54 countries
FREQUENTLY ASKED QUESTIONS